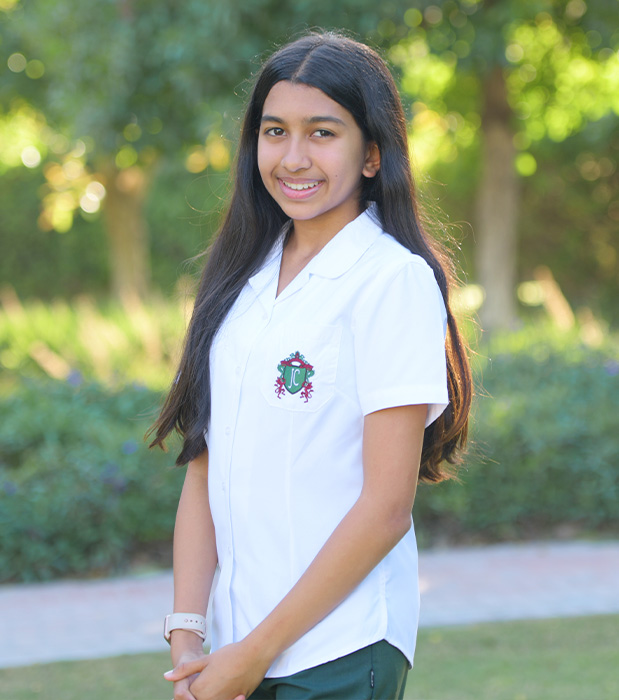 Kids for a Better World
Teen Eco-Activist Sagarika Sriram is getting her community involved, to protect the environment
Sagarika Sriram, an enterprising and ecologically conscious student at Jumeirah College, is the founder and CEO of Kids for a Better World (www.k4bworld.com), a website that aims to spread her passion for nature and sustainability among the young. Born and raised in Dubai, Sagarika spreads her message by posting about recycling, eliminating the use of plastic bags, planting suggestions and more, all through her blog. However, what truly sets her apart are the hands-on actions she has initiated towards driving change.
Sagarika's first recycling effort involved collecting more than 1,000 kgs of household waste paper from her community in four weeks, by going door to door as part of an Emirates Environmental Group project. With the active support of her parents, community and school, she has since been the spark for several more recycling drives, beach clean-ups, sustainability workshops for children and much more.
Once a mere passion project for which she learnt web design through an online course from the Johns Hopkins Centre for Talented Youth, her website has today had visitors numbered in the tens of thousands. Sagarika's organisation, K4B World, is now one of the youngest partners of AZRAQ, the leading NGO for Marine Conservation efforts in the UAE.
A self-motivated social entrepreneur
A Year Council for her year group, Sagarika is also an active member of the Eco-Committee at Jumeirah College. She was awarded the Head of Year Award when she was in Year 7 and then again in Year 9. Sagarika was also a recipient of the prestigious Council of British International Schools Award in 2018/19.
A true believer in the old adage that 'well begun is half done', Sagarika has faith in her message and the power of communities working together. "I believe if I recycle and talk about the environment then others will follow, and one person's commitment will spread to more. If we can create a green place for everybody in Dubai, others across the continent will join in, and eventually the whole world," she says.
Support from parents and school
Even the most passionate changemakers need the support of loved ones and their community. Sagarika's dedication to her vision for a more eco-friendly world found willing and enthusiastic allies in her parents and Jumeirah College.
"It is very important to us as parents that our child is part of a happy and vibrant learning community...I can still recall the excitement in Sagarika's eyes at the Jumeirah College Open Day. The school encourages its students to develop a spirit of independence, and when Sagarika developed her website, while still a Year 7 student, Jumeirah College was quick to recognise her efforts and provide encouragement."
-
An inspirational story of one individual sparking community involvement, Sagarika is a young changemaker demonstrating the power of passion and commitment in the face of humanity's biggest challenge.