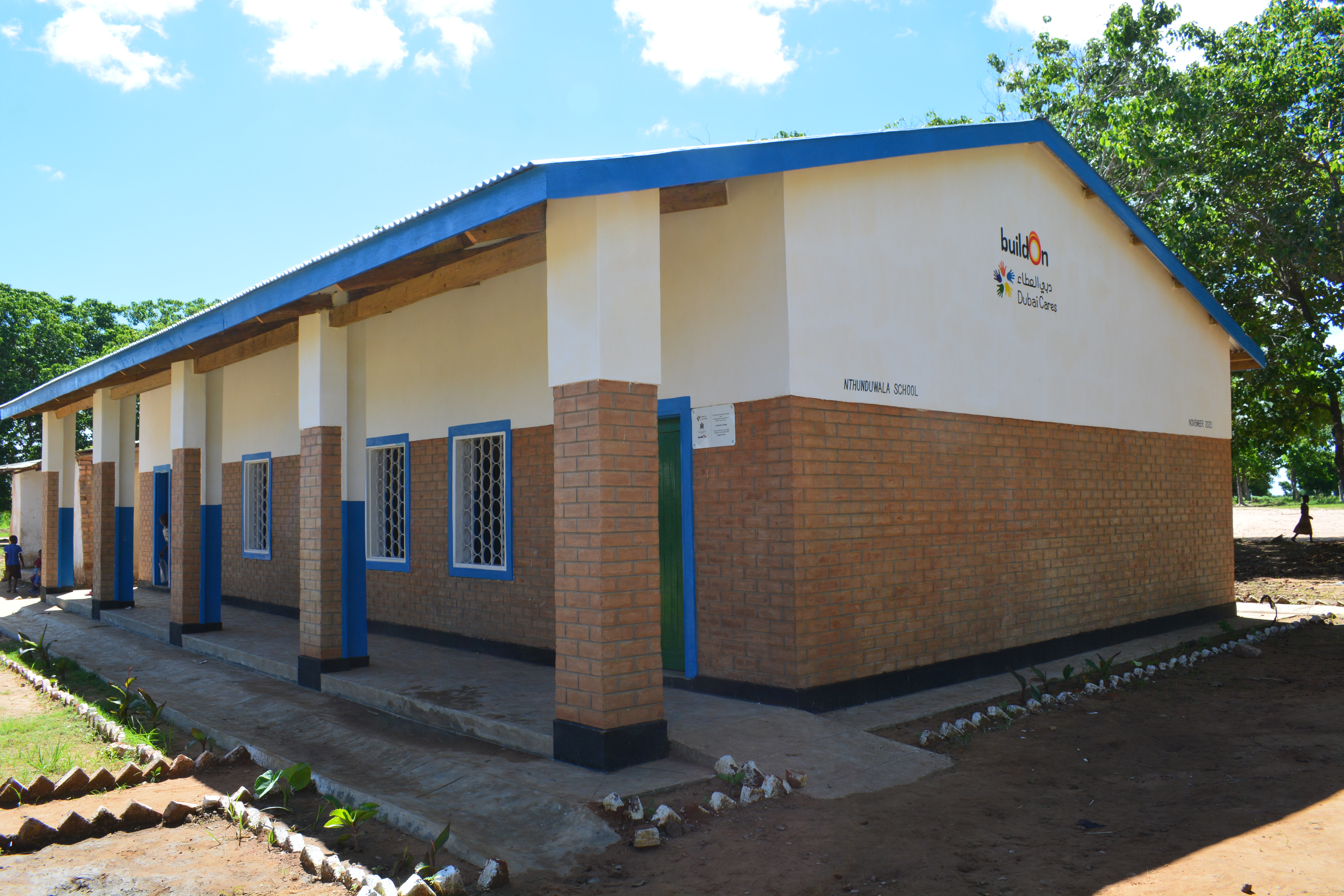 Nthunduwala School in Malawi
Jumeirah College helped build a school in Malawi
Jumeirah College, in partnership with Dubai Cares and buildOn, built a new two classroom school in Nthunduwala Village in Malawi on January 11th, 2021. The school contains two gender specific latrines, new desks and chairs, and permanent chalkboards.
The project broke ground in August 25th, 2020 and the parents and grandparents of Nthunduwala contributed a combined 868 volunteer workdays to help build the school for their children and grandchildren. Today,1,025 children (501 boys and 524 girls) receive classes at the new school in Nthunduwala, and there are nine teachers who teach eight grades at the school.
buildOn has begun working with the community of Nthunduwala to identify 'out of school' children in the village and enroll them in primary school classes with anticipation that enrollment will exceed its current amount by the beginning of the 2021 school year. Additionally, buildOn will work with the community and partners at the local Ministry of Education to add additional grade levels and classrooms as they are needed. The entire community has not only reported increased morale of the students and parents of the community, but they have expressed their excitement for a vastly improved working environment for teachers. Most significantly, community members are overjoyed that students will no longer have to hold classes on the ground or in a structure that is unsuitable for learning.
UAE National Agenda 2021

Working towards the UAE's vision

At Jumeirah College we are working towards the objectives of The United Arab Emirates Vision 2021, taking actions to make sure our school remains one of the highest performing educational institutions in the country.