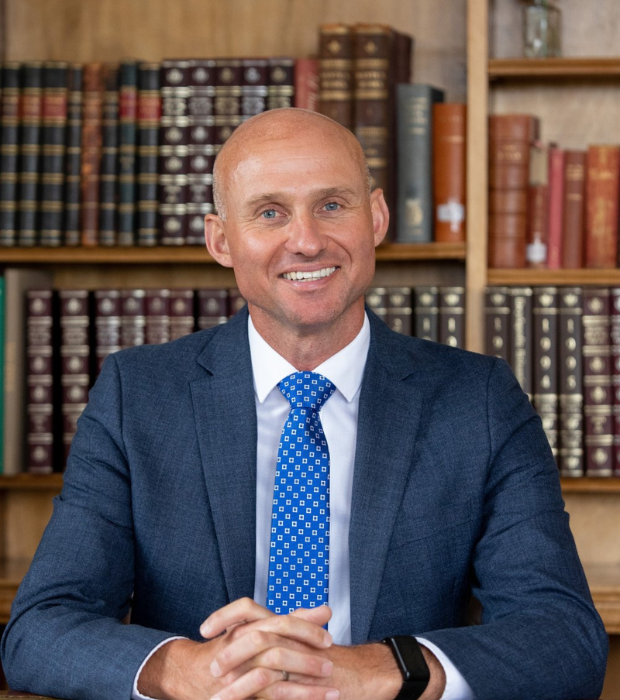 Welcome Message from the Principal/CEO
Mr. Nicholas Brain
Welcome to Jumeirah College, a place where academic excellence, personal growth, and global citizenship converge to create an exceptional educational experience. As Principal of this wonderful institution, it is my privilege to introduce you to our vibrant community, where we foster a love for learning and empower our students to reach their full potential.
At Jumeirah College, we believe that education goes beyond the classroom walls. We are committed to nurturing well-rounded individuals who possess not only knowledge and skills but also the values and character to make a positive impact on the world. Our educational philosophy is centred on holistic development, encompassing academic rigour, creativity, critical thinking, and social responsibility.
As a member of the GEMS Education family, Jumeirah College upholds the highest standards of educational excellence. Our dedicated staff body comprises experienced and passionate educators who inspire and motivate students to strive for greatness. With their unwavering support, students are encouraged to explore their interests, pursue their passions, and embrace challenges with confidence.
Our academic programmes are designed to challenge and engage students at every level, ensuring they acquire a strong foundation in core subjects while also offering a wide range of educational choices to cater to individual interests. We foster a culture of curiosity, innovation, and independent thinking, equipping our students with the skills necessary for success in an ever-evolving world.
Beyond academics, we provide a rich and diverse co-curricular programme that encourages students to discover their talents and explore new areas of interest. Whether it's through participation in sports, music, drama, community service, or leadership opportunities, our students develop invaluable life skills and learn the importance of collaboration, resilience, and empathy.
At Jumeirah College, we also recognise the significance of fostering global awareness and understanding. Our multicultural environment celebrates diversity and promotes cultural exchange, preparing our students to be responsible global citizens. We encourage them to embrace different perspectives, develop cross-cultural competencies, and engage in service initiatives that make a positive difference in our local and global communities.
I invite you to explore our website to learn more about the outstanding opportunities that await your child at Jumeirah College. Discover our state-of-the-art facilities, cutting-edge resources, and the supportive network that forms the backbone of our educational community.
We believe that education is a collaborative effort between students, parents, and educators. Together, let us embark on a transformative journey that will unlock the true potential of your child. Join us at Jumeirah College, where we strive for excellence, inspire a passion for learning, and prepare students for a future filled with success and fulfilment.
Nick Brain
Principal/CEO