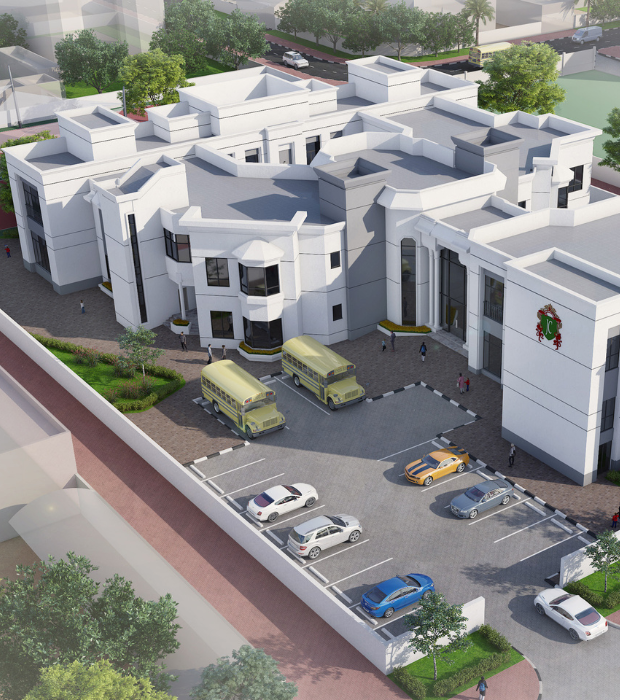 Campus and Location
Jumeirah College is located just off Al Wasl road. If you are heading towards Dubai you take the first right directly after the 'Park n Shop' complex and into Street 19. If you are coming from Sheikh Zayed Road you take the 2nd Interchange and follow the map accordingly.
Jumeirah College provides an exceptional educational environment with cutting-edge sports, science, technology, and creative resources, along with various facilities, to foster a well-rounded and enriching learning experience for our students.
Jumeirah College is Expanding!
Work is underway to greatly enhance JC's provision and the educational experience for all our students. These exciting new developments will not only elevate our world-leading academic outcomes, but also provide an enriched learning environment.
Our expansion plans include construction of a new sixth-form wing, state-of-the-art sports facilities, and a host of new and improved provisions, with work carried out in phases.
Phase One
New sixth form building, including:
Café and common room
Research library
Upgraded administration spaces and facilities
Bespoke teaching spaces
Scheduled completion: End of October 2023
Phase Two
Specialist sports facilities.
Robotics/AI/VR suite
6 additional science labs
Scheduled completion: January 2024
Phase Three
Redesign and enhancement of the existing JC space, including:
Creation of an auditorium with retractable seating
Black box drama classrooms
New music suites
Larger canteen space
Food technology lab
New multi-purpose sports hall
Enhanced swimming pool and surrounds
Upgraded administration and reception area
Additional classrooms
Scheduled completion: September 2024
Not just that, but by September 2024, JC aims to add Robotics, AI, VR and Food Technology to its Key Stage 3 curriculum, with a view to adding qualifications in these subjects in the future.
Additional teaching and administrative staff will also be recruited to augment curriculum provision, including specialist sports coaches, a full-time US admissions counsellor, and a research librarian for the new sixth form library.