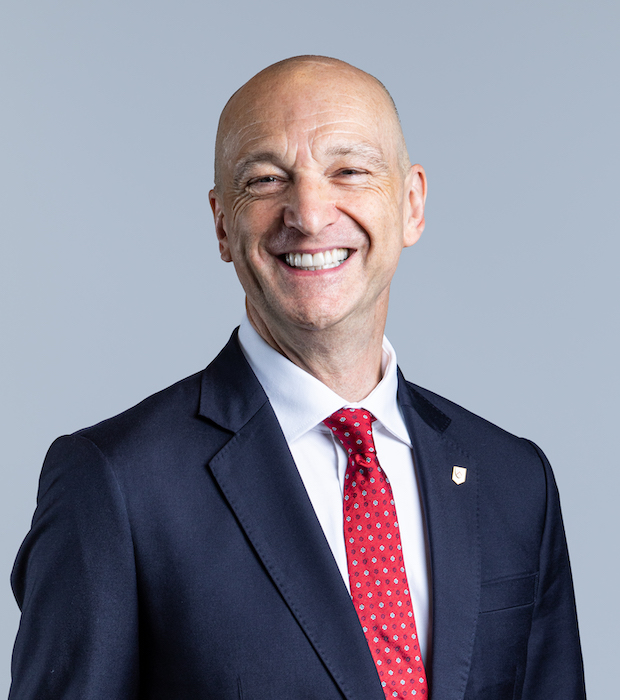 Mr. Marc Morris
Principal
Marc joined GEMS Education in 2020 as Principal of Jumeirah College Dubai. With more than 35 years in the education sphere, he is one of the most experienced educationalists in the organisation, having served in numerous senior leadership and principal roles in schools across the UK and Asia.
Before joining GEMS Education, Marc held the position of Chief Education Officer at Dulwich College International. Based in Singapore, he had overarching responsibility for nine international schools in China, South Korea, Myanmar and Singapore, serving more than 9,000 students. Over the course of three years, he established an Education Team to support the work of the schools and completed a school review process resulting in action plans built around the group-wide education strategy. He also implemented a value-added driven focus on student achievement as a broad and holistic metric for schools, while further developing the partnership with Dulwich College, London through shared induction, appointment and steering group contributions.
Prior to this, Marc spent six years in Hong Kong as Principal of private international school Sha Tin College, where he oversaw a significant improvement in IB exam results, establishing an average residual value-added score of over two standard deviations beyond expectations in each year. Under his inspirational leadership, between 2013 and 2017 more than 40 per cent of Year 13 students achieved over 40 points at IB, with a high number of students achieving the maximum 45 points, while more than 62 per cent of students were awarded A*-A in their iGCSE exams.
Marc also served as Principal of mixed selective state school Bacup and Rawtenstall Grammar School in Lancashire, and mixed comprehensive Rainford High Technology College in St Helens, as well as holding a number of Headteacher and senior teaching positions in schools across the UK. Marc has also completed safer recruitment and safeguarding training, served as Chair of the Committee of Secondary Principals, English Schools Foundation in Hong Kong for five years, and is a member of the Grammar School Heads' Association (GSHA) and Association of School and College Leaders (ASCL).
With a strong interest in climbing and mountaineering, Marc has picked up the Mountain Leader Award, Single Pitch Climbing Award, Climbing Wall Award, and Climbing Wall Leading Award. He is a member of the Mountain Leader Training Association (MLTA) and the British Mountaineering Council (BMC), and led four-week World Challenge expeditions to Bolivia and Tanzania in 2008 and 2010 respectively.