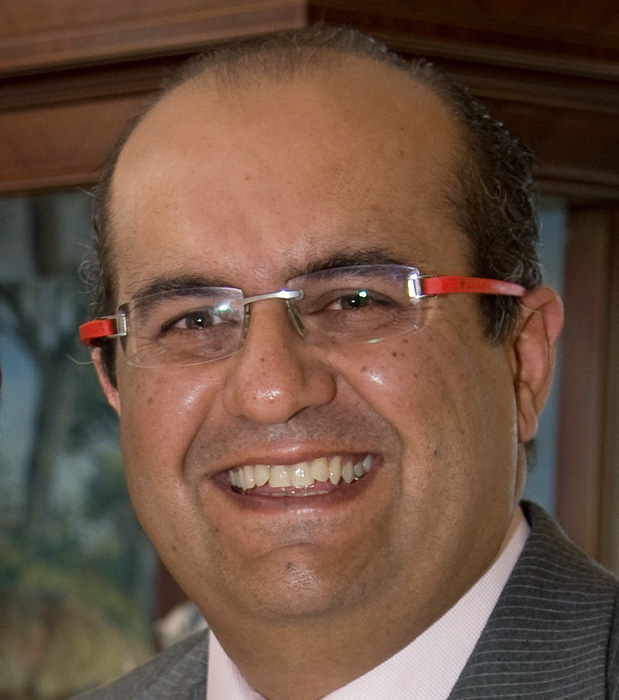 Mr Raju Bulchand
Raju has been in Dubai since 2007 and always been involved in the Finance sector as an investor.
Raju is of Indian origin and before moving to Dubai he was in Gran Canaria (Canary Islands, Spain) where he was born. In Gran Canaria he was a property developer and financial investor. He also had some stints in other businesses. He was a committee member of the Young Business Association in the 90's and also a member of the Property Developers Association. He still has investments on the island. In the 90's Raju also did some joint-venture property developments in the UK spending a part of his time in London.
Raju's primary education was in the Spanish system and then he moved to a boarding school in Berkshire (UK) for his O and A Levels. His further education was in at St. Louis University where he achieved a B.Sc. in Business Administration with a Major in Finance and followed this with an MBA program in Gran Canaria.
His interest in the education field started as he wanted to be involved in the schools where his children were since he was in Spain. When his younger son entered JC he immediately joined the JC Parent Partnership and later chaired the committee. Raju has been a member of the Local Advisory Board (LAB) at JC since its inception. His commitment as a LAB member is to help in making sure JC maintains and improves its standards.
On a personal note Raju is married with 2 children (boys) of the ages of 27 and 16 (2019).