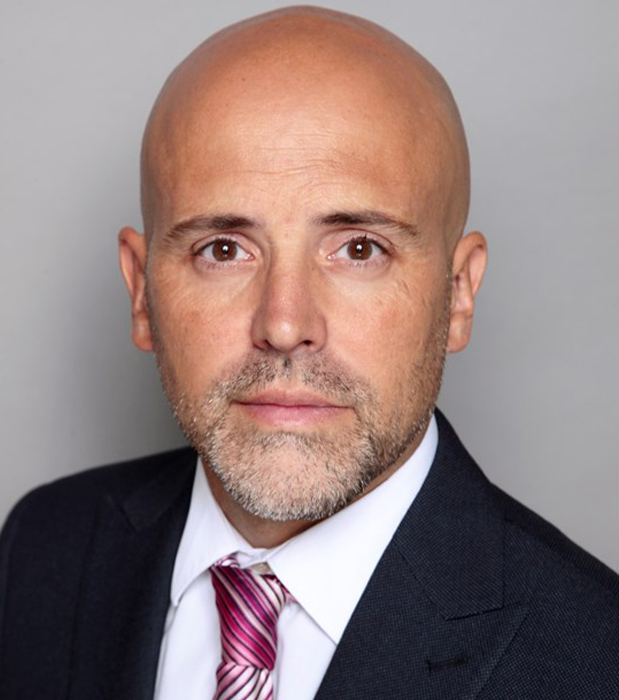 Statement of Intent
Mr. Robert Kesterton
Welcome to the Jumeirah Schools of Street 19.
I am Rob Kesterton, the acting Principal of Jumeirah College: the longest-running 'Outstanding' English Curriculum secondary school in Dubai. I am the son of two teachers, the husband of a teacher and the father of three boys. This has enabled me to enjoy a unique insight into education for as long as I can remember. I am a History and Politics teacher by training, although I began my career as a Teaching Assistant in a pupil referral unit in the UK. I taught in a variety of contexts in the South-East of England, before moving my family to Dubai 13 years ago. I have been at Jumeirah College since then. After our first day in the school, my wife and I looked at each other and agreed that there was nowhere else we would rather have our children educated than at JC and JPS. That instant reflection has never wavered. There is a palpable sense of calm but purposeful busyness in the environs of both schools. They never feel their size – you would not guess the number of students on roll, by walking the corridors, popping into the classrooms or talking to the staff. They have a close, personal, community feel to them, which belies their impressive achievements, and the even more impressive people who make up their community.
Jumeirah College's success over the last decade and more, versus practically every metric against which it can be judged, rests on some core factors. We have well-qualified, committed staff; experts in their subject areas and in pedagogy, who take pride in delivering high quality lessons, full of the aforementioned challenge and engagement. We have a well-motivated administrative and counselling team, who provide wrap-around support to both students and the teaching staff, thus enabling learning and teaching to be our primary focus. Most importantly we have students and their families who are full of aspiration. When this is combined with a respect for the transformative power of education, great things continue to be achieved.
My educational philosophy is simple: happy students are more likely to be successful students. A safe and nurturing environment, filled with engaging experiences and the right level of challenge, is how lifelong learners are created. Students able to self-manage their learning are more likely to be successful in both the short and long term. Our job as educators is to spark their curiosity, and to encourage them to embrace problem solving, critical thinking and enquiry, as challenges accepted.
Dubai is an environment full of success, where boundaries are constantly broken through. This means that our students' core experience is one where supposed limits present only an illusory ceiling on achievement. This has allowed successive cohorts to attain amazing results, both academic and personal. From sporting, artistic and musical achievements, to exam success, world leading ALPS, TIMSS and PISA ratings and prestigious university offers, but most significantly happy memories of an education full of experiences lived, contests won and achievements earned.
My favourite example of what JPS and JC can create is my oldest son. Ethan, was deputy head boy at JC in the 2020-21 academic year. He is now reading Mathematics with Statistics at the University of Bristol. Ethan transitioned from a shy boy to a confident and competent man through his time at the Jumeirah Schools. He was so encouraged towards personal growth and high aspirations that he sat Arabic GCSE alongside his A Levels, and taught himself German and the piano at the same time. He is now holding down a job, alongside studying for his degree; as well as tutoring Maths, teaching himself the guitar and applying for a year of study in Germany. This is not normal for a 19-year-old: this is the JC factor at work. The man he is, owes a huge amount to those he shared experiences with, here in Street 19: the friends he laughed with and worked alongside, the teachers who committed that extra time and patience to his studies, and the community he served as deputy head boy. I am immensely proud of him, and I'm proud of the community that helped shape him.
Finally, I am delighted to be able to announce a two-year development, culminating in September 2024, which will see the facilities and provision at Jumeirah College completely revitalized. Imagine what we can do with such improved resources, when we've already achieved so much within our current footprint.
Robert Kesterton
Acting Principal
Jumeirah College