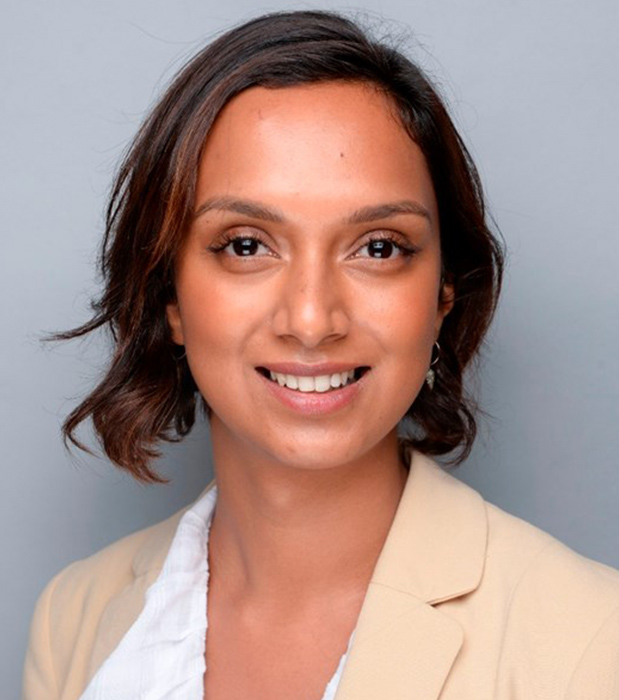 Mrs Chandini Misra
Assistant Principal
Chandini graduated from Keble College, University of Oxford in 2011 with a Masters in Chemistry. Thereafter, she trained as a broadcast journalist for BBC News 24 and worked as a news correspondent. In 2012 she began the Graduate Teacher Programme with the Institute of Education, University College London and taught at Bethnal Green Academy in Tower Hamlets, East London.
In 2013 Chandini took the role of Head of KS5 Science at Bethnal Green Academy, having secured the highest A-Level outcomes in the faculty, and a year later was promoted to Deputy Director of Sixth Form. Chandini led on teaching and learning, and shared strategies to promote student resilience across both the Sixth Form and the whole school. This culminated in an overall ALPs score increase of two points in the first year.
Movement with her husband's job then led her to the role of Assistant Principal at Leeds City Academy in 2015. Here, Chandini led on the improvement of GCSE outcomes with a focus on raising attainment for disadvantaged students. Chandini has experience of successful change management and leading teams at whole school, Sixth Form and departmental level. She has driven curriculum transformation and implemented rigorous tracking systems, thereby advancing teaching standards. Chandini cares passionately about the wellbeing and future success of all pupils. She brings this passion to her role at Jumeirah College which focusses on the student experience.