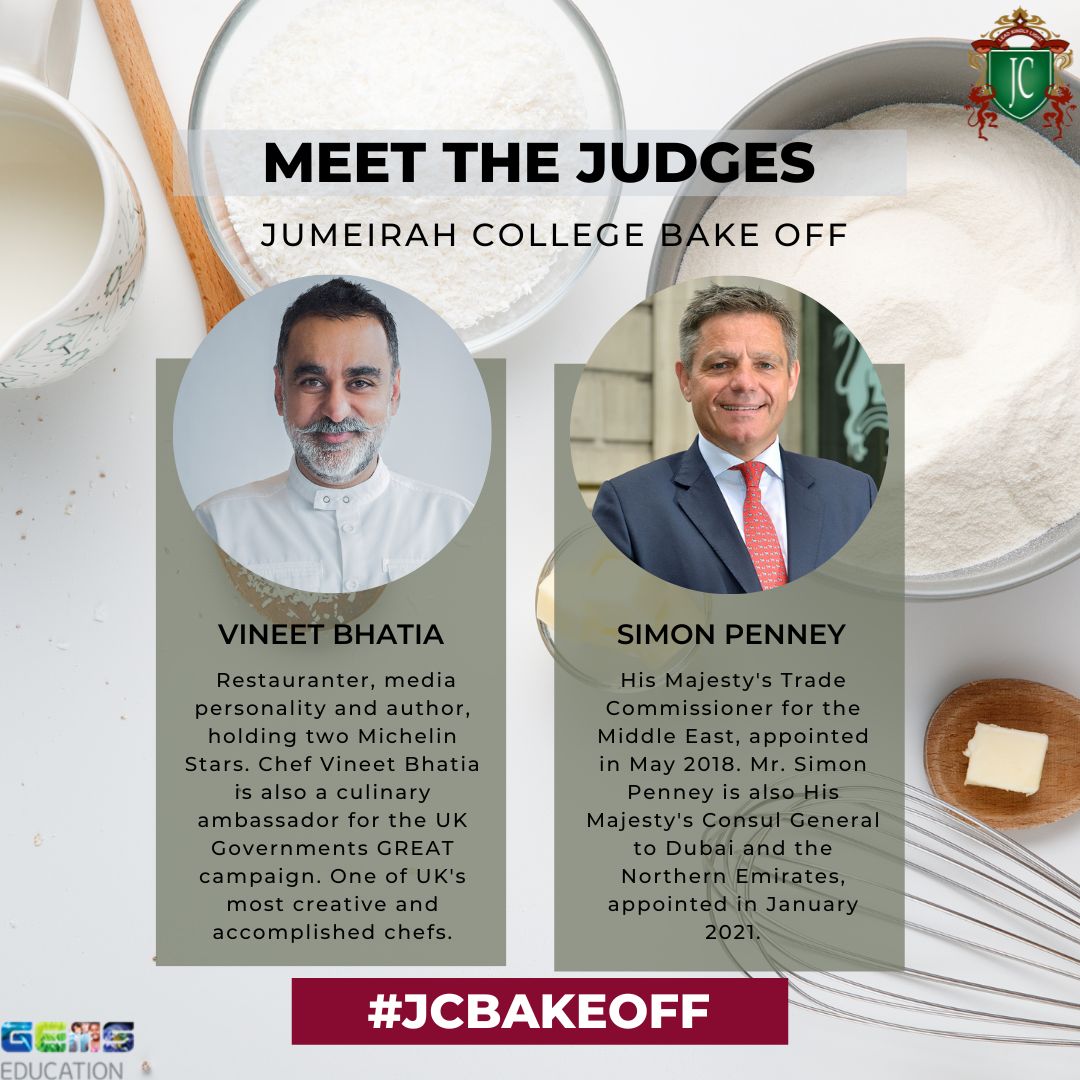 JC Bake off
Jumeirah College Bake Off
Jumeirah College is please to announce on Tuesday the 22nd of November 2022, as part of its student development activities program, the launch of a baking competition with the ongoing support from British Michelin Starred Chef, Vineet Bhatia.
Mr. Bhatia is also a culinary ambassador for the UK Government's GREAT campaign and will be joined by guest judge, Simon Penney, His Majesty's Trade Commissioner for the Middle East and His Majesty's Consul General to Dubai and the Northern Emirates.
Jumeirah College will be hosting the 'JC Bake Off' competition, with the theme being in memory of Her Majesty Queen Elizabeth II. The competition so far has over 75 entries, local media will be invited to the competition and Jumeirah College students will provide music and entertainment throughout the event.
The winners will personally be presented an award by the judges in recognition of their work.